So I attempted more Balmain DIY! Inspired by this look:
And these are my results: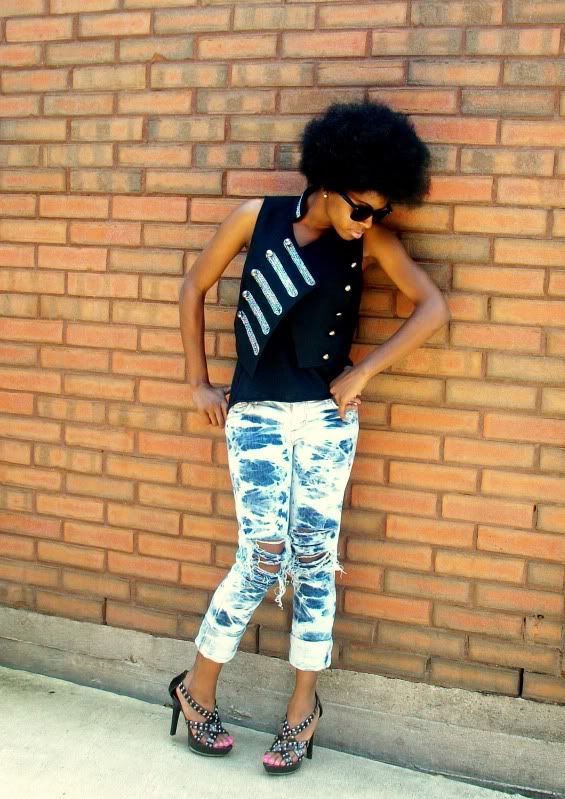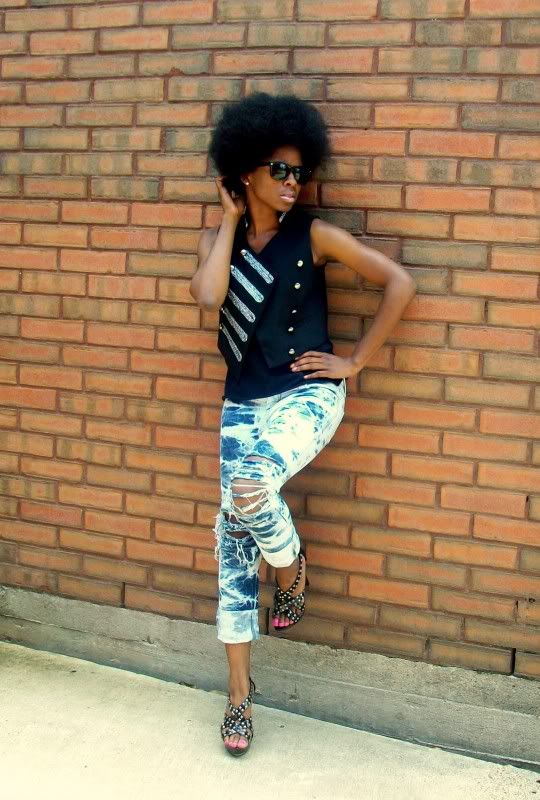 The DIY came in to play with these L.E.I. jeans which only cost me $10. I ripped em up and here is the final product:
I'm thinking about studding them like the Topshop jeans and perhaps selling a few pair. Anyone interested?