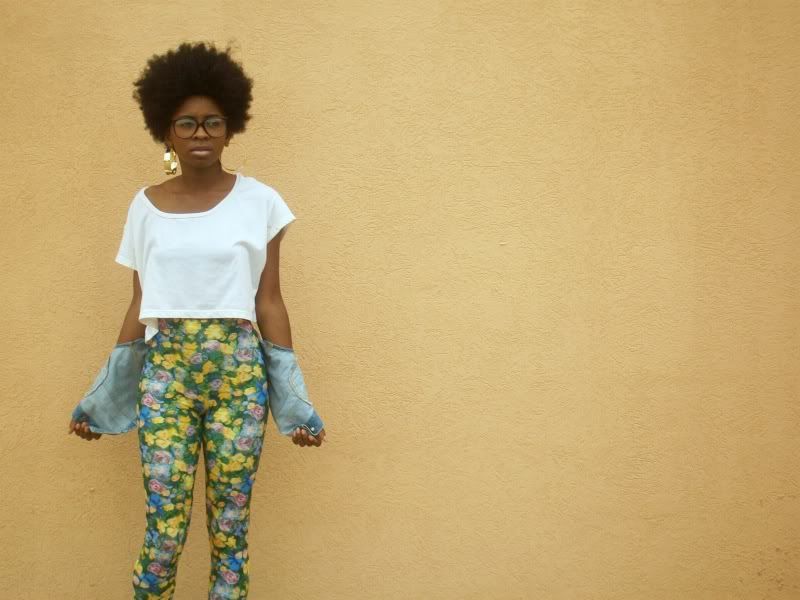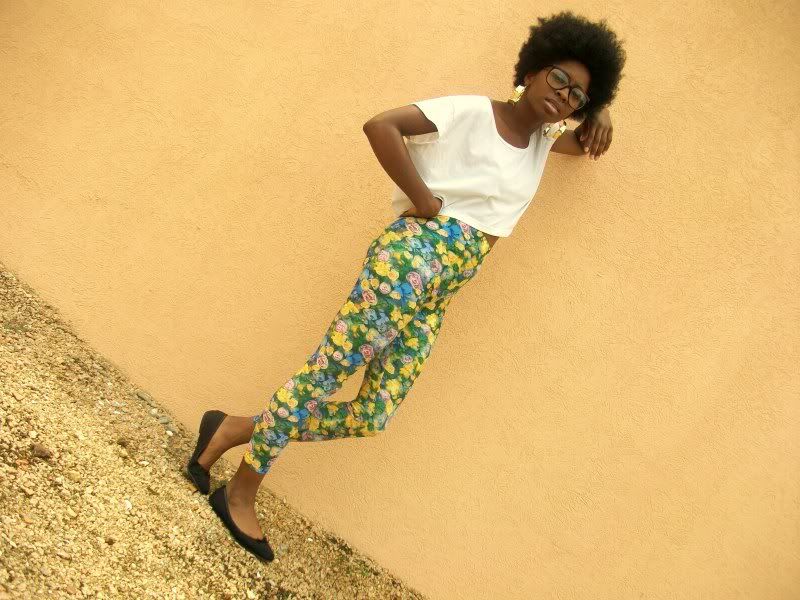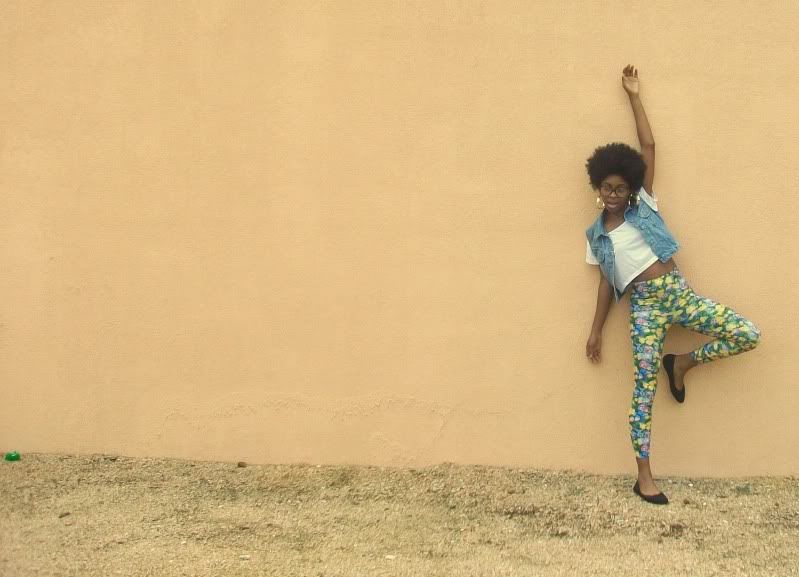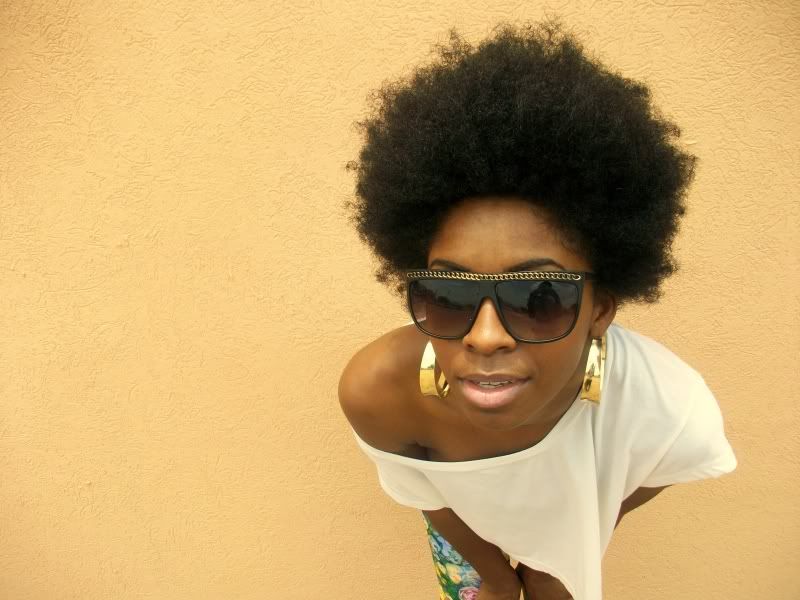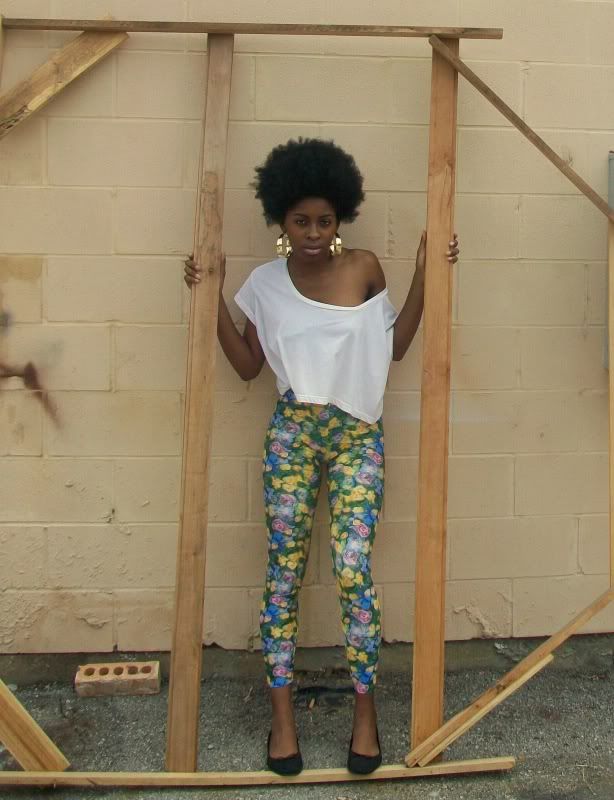 Loose Crop Top- American Apparel, Floral Print Tights- American Apparel, Flats- New York and Co.,
Earrings- Harwin Central Mart
Its hard to believe Summer is almost over. I've lived it thoroughly going to shows and festivals, working. If I could live the other 9 months of my life in a year like this I would be great.
These floral leggings I have on are oh so comfortable. Even more so than my typical cotton leggings- the fabric of my life.
Lately I've been getting a lot of compliments on my hair even more than usual. I'm also getting approached a lot more by men who seem intrigued by my fro and won't let go. Literally!
I find it kind of weird because I don't think my hair is big and wild but apparently others think so. I'm learning how to take care of it a bit better with my au natural steez.
Have a great Thursday!
Photos by
Kalvin