I feel like summer has been climaxing for 2 weeks straight in this hot hot heat. 100 degrees everyday and leather seats don't mix. I want to do the green thing and catch the bus but the heat might knock me out cold waiting on the Metro as unpredictable as it can be.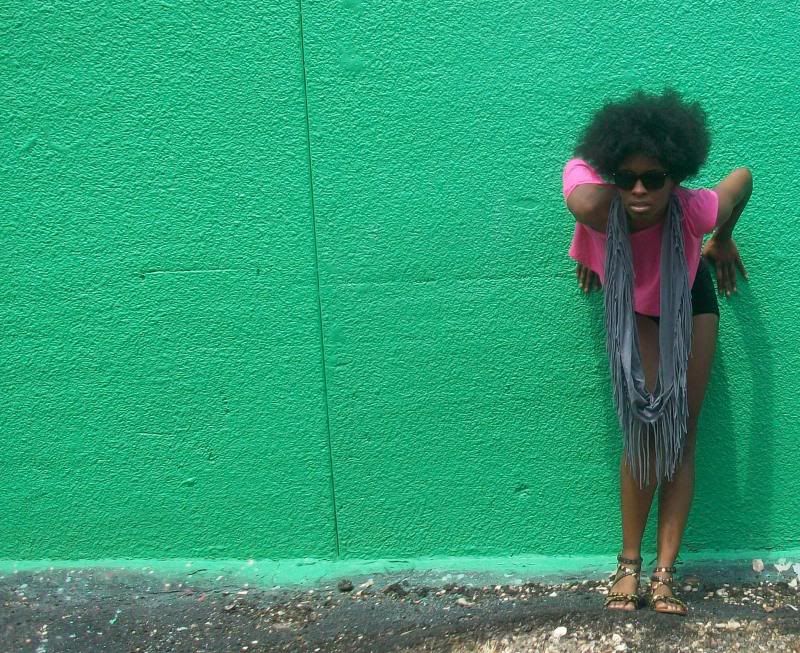 Loose Crop Shirt- American Apparel, Bandeau Bodysuit worn as shorts- American Apparel, Shredded/Frayed Circle Scarf- Express, Sandals- Steve Madden
Oh and I got a hold of a copy of the TIME Commemorative Michael Jackson magazine. It was one of the purchases I was happy but sad to buy.
We miss you Michael! By the way, this remix of "You Are Not Alone" jams!
Michael Jackson vs Bag Raiders – You're Not Along (Viking CJ Milli Shooting Stars Tribute).mp3