So I strolled in the aisles of Marshall's and finally picked up a much needed Denman brush. A necessity to the kinky-curly girl.
Get this: It was only $3.99 Friday, I went to TJMaxx for the first time out here and was able to snag another Denman brush for 6.99- you always need a back-up plan!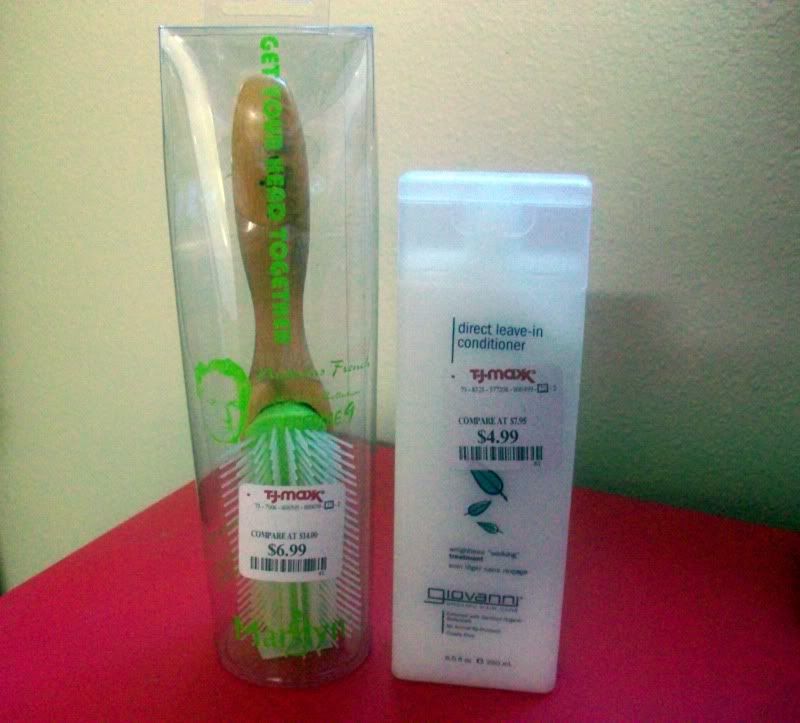 They also had Giovanni Direct Leave-in Conditioner for 4.99. I've heard pretty good reviews about Giovanni and I don't own any leave-in conditioners surprisingly. So we'll just have to see how this works out!
I also am reviewing the Original Fragrance Shop Curl Stimulator. Sister Roberta recently brought the product back into production! Directions: Shampoo hair and towel dry. Distribute Curl Stimulator as you would shampoo and work from roots to ends. Drip Dry Ingredients: Cactus Pulp, spring water, and essential oils Review: Originally, during application my curls were holding in their typical damp state however it did not hold when my hair dried. It did however make my hair relatively soft. I do feel if your hair is finer in texture it might work for you. I also believe this product would do well on children's hair. As for me, my hair is way too thick to really get too much use out of the curl stimulator. I'll just stick with their Hair Butter.