My favorite holiday of all time is here! As a kid I had to pretend like Christmas was my favorite because some kids in my class told me Halloween was the devil's holiday and I didn't want to be in good with Hades! Oh well I'm a grown-up now and I celebrate it to the fullest(-there goes that phrase again) Lets take a past look at my Halloween get-ups
I was the infamous New York one year from Vh1's "Flavor of Love" or "I Love New York"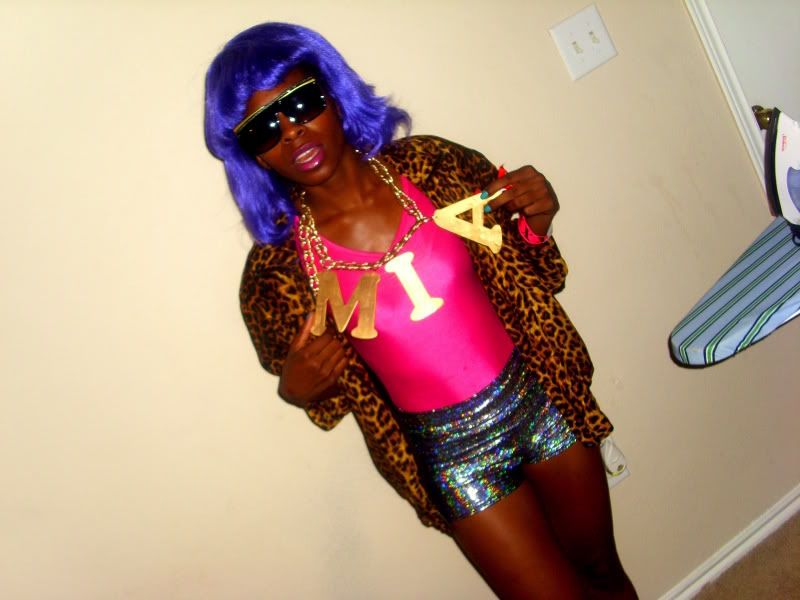 Last year, I was M.I.A. and my best friend Marz was Travis McCoy of Gym Class Heroes.
Did we come close? oh and just cause I promised you guys pics of the "Single Ladies" Improv performance and a video: