Habari Ghani? Ujima is today's principle or collective work. Happy Kwanzaa! Check out the sweet deal on Color Club nail polish I got from...ROSS!
I love the Neon colors! Check out what I call "Reptar Green"
Flippin' Sweet right? In honor of the 8 principles of Nguzo Saba in Kwanzaa, I am having a special Give-away! 8 Fabulous Nail Colors by Color Club from their "Glitter Vixen" Collection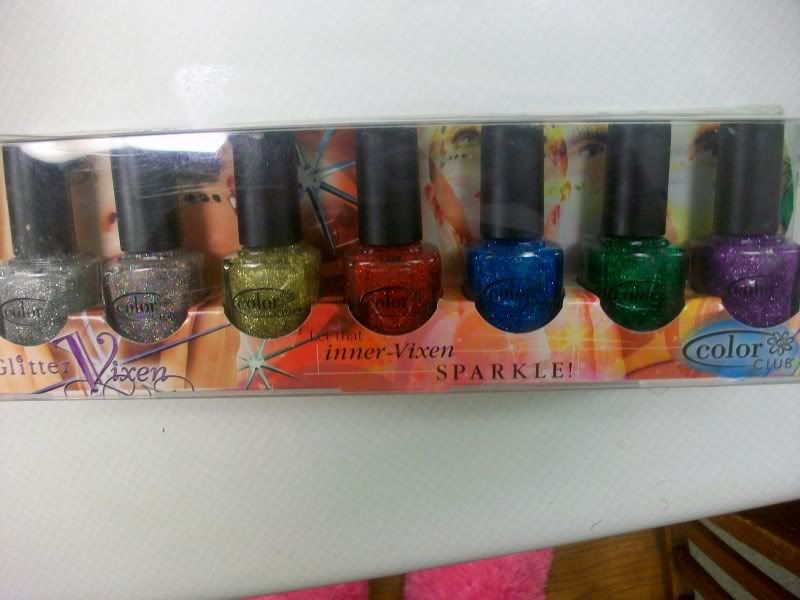 These colors were featured on
Polish Addict Swatches
Check out her blog so you guys can take a peak at what the colors look like when applied. How to Enter: In the comments section of this post, leave the following: 1. Name 2.Location 3. How you found out about the blog and what you like about it You can get creative...link me to your blog posts, do a video. Drawing ends on the last day of Kwanzaa! Happy Kwanzaa everyone!