Ah, Springtime is upon us! With that being said, so many music festivals are coming closer in date. Last week the 2010 line-up for Coachella was announced. (Coachella- the big music festival of the desert.) I've never been to Coachella but I'm contemplating going as I'm still attempting to soak up Cali culture.
Jay-Z is headlining- I think I would have been excited for that in 2003. Last year was my first visit to SXSW in Austin, TX and it was pretty awesome. I wish I actually got to see the Afro-Punk showcase however. This year, the line-up seems pretty mundane but I see names are being constantly added so who knows, it might turn out to be FAWESOME.
Check out the SXSW line-up here
Bonaroo- still waiting on their line-up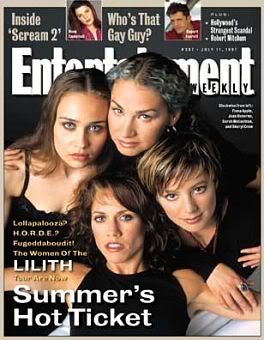 The Lilith Fair- this takes me back to childhood feminism that I somehow obtained from the Spice Girls, Fiona Apple, Lauryn Hill and Sarah McClahan Can we take a moment and gasp at the beauty of this video? ...I always wanted to go to the concerts to belt out Shania Twain's "Still the One" when I was only 8 but my family wasn't that cool. However I will be living the dream when I attend this year! The line-up has just about everything I want from Erykah Badu, Janelle Monae, Metric, Teagan and Sarah, St.Vincent, Jill Scott, Sheryl Crow...i could go on but you can see the rest of the line-up
here
. Any of you guys planning to go to these musical bundles of joy this year?