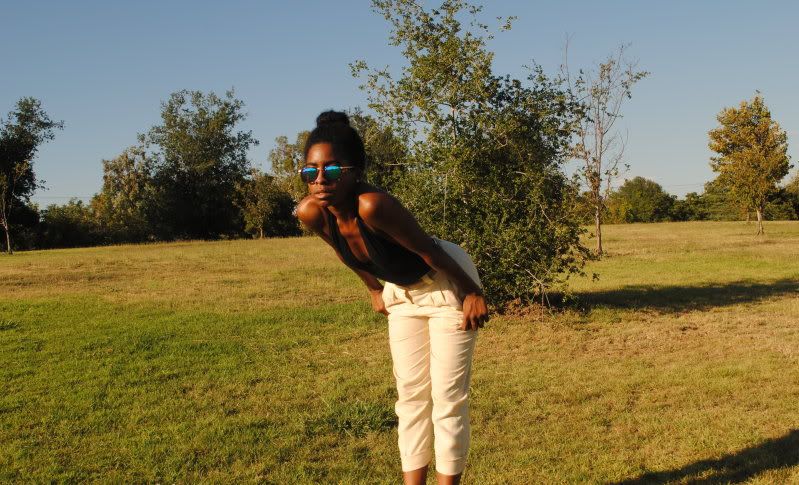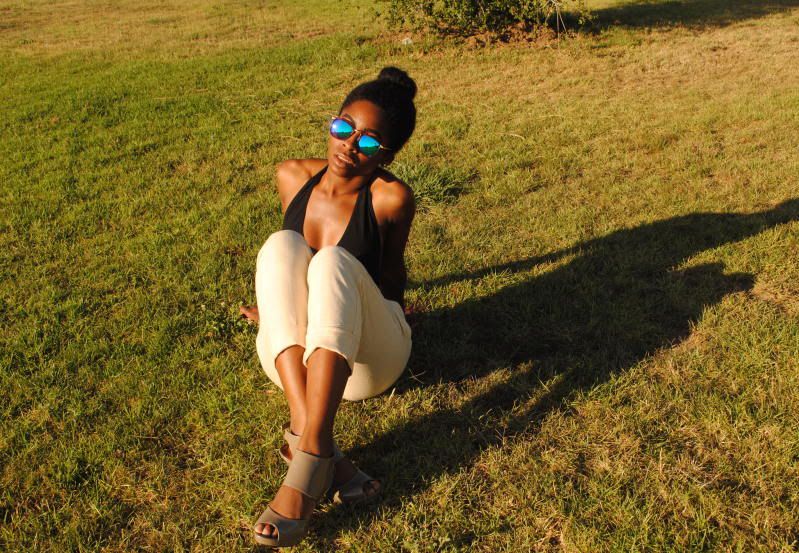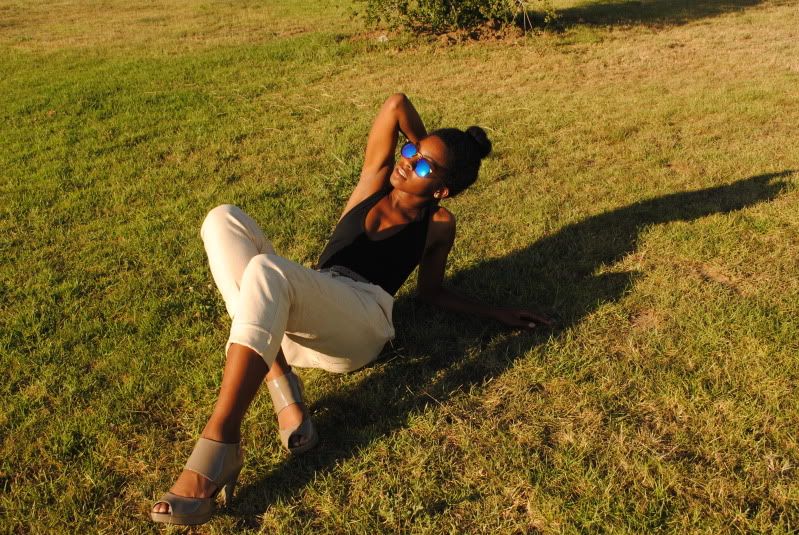 Halter Bodysuit- American Apparel, high-waist linen pants- American Apparel, Leather belt-American Apparel, Shoes- Steve Madden
Summer is almost over. My first L.A. summer was definitely a heated one. So many great blessings to come.
I'd like to let my readers know that no matter what you're going through, there will be a rainbow after the storm. A wise man once told me that "without struggle, there would be no success." I'd like to hold this saying close to my heart.
This summer, my book of choice has been "The Power of Positive Thinking" by Norman Vincent
Peale. (mind you the the book appears to be a bit dated in text) If you follow me on twitter, I'm sure you guys read me quoting Peale. "Nobody can be you as efficiently as YOU can." I really live by this quote. I repeat it daily. It helps to affirm my existence and keeps me on my own path to my goals.
1 year L.A. Anniversary coming up soon!