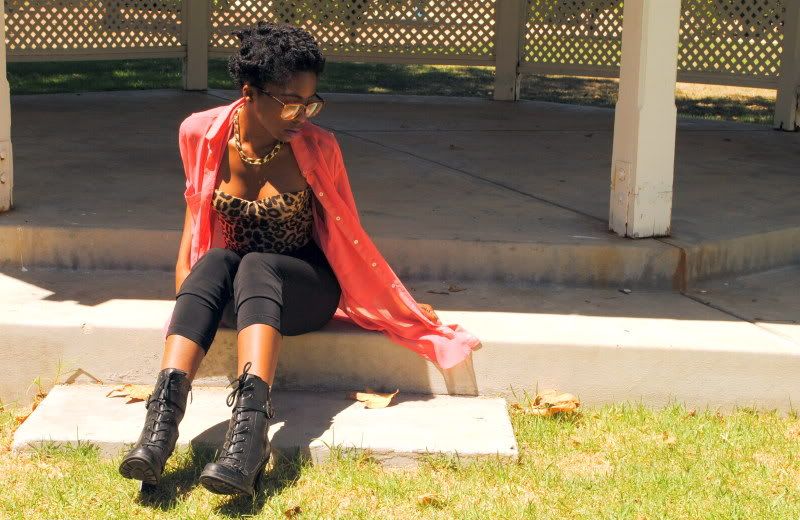 Chiffon Oversized Blouse-American Apparel, Leopard Bustier- FIT, Pants- I heart Ronson, Boots-Guess Maeve,
Twisted hair on the hottest day in the Valley. I can't believe the heat we're facing out here. I pride myself on having a high tolerance for heat, maybe because in the South, heat + humidity= "you better deal with it"
However, L.A. is showing me a new dry heat which keeps me from enjoying the outside world on most days.
I've officially made my year here in L.A.! Amazing! "so amazin'" I'm happy, glad, excited to be able to commit to the move. I know, I've had a lot of readers e-mail me regarding how to move to L.A. and believe me the best advice I dish out every time is to "believe you can." As corny as it may sound, "if you believe it, you can achieve it."
Sometimes, you have to let your destiny lead you and things will fall into place. Trust me, I always envisioned of living in L.A. but I never saw the move happening but a bit of encouragement goes a long way.
Alright Cadets! Let's make today awesome!