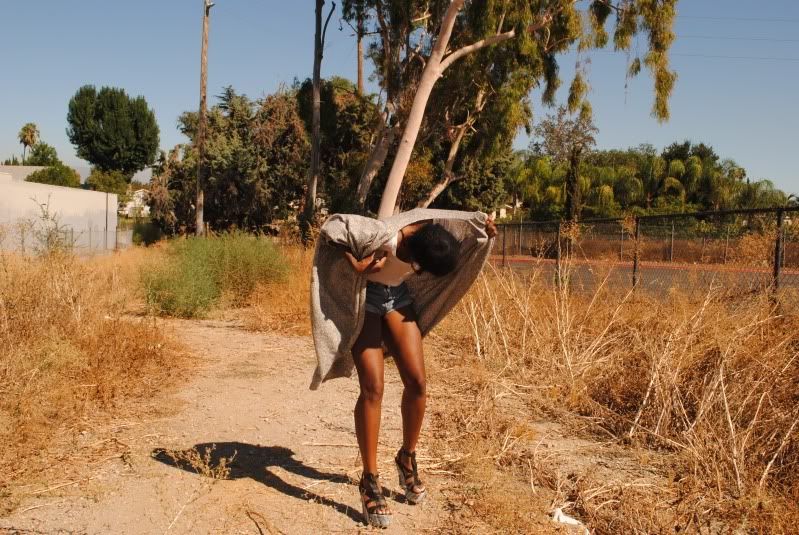 A wasp-beetle thing was attacking me here!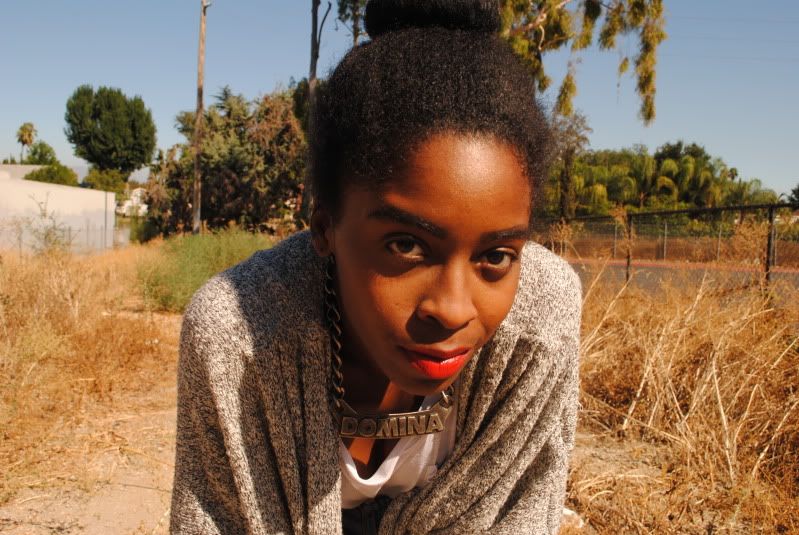 Shawl-American Apparel, Pocket Shirt- Express, Shorts- Vintage Levi's, Shoes- Red Kiss, Domina Necklace- Betsey Johnson
I've been hardcore rocking my hair in a bun. Maybe because I'm lazy or because I just think it looks so chic when I go out...I love it.
As you all know Halloween is coming up (My favorite holiday) and I have no idea what I should go as. How can I top last year's costume as Prince? I thought about doing Janelle Monae but it's too easy and people in L.A. would probably think I didn't dress up but was just being myself...
I want to go hard or go home! Maybe I should go back in time and do perhaps Dorothy Dandridge? I wanted to do Sheneneh a couple of years ago but Teyana Taylor did it last year. I want something I haven't seen before. Perhaps Madea? Do you guys have suggestions?