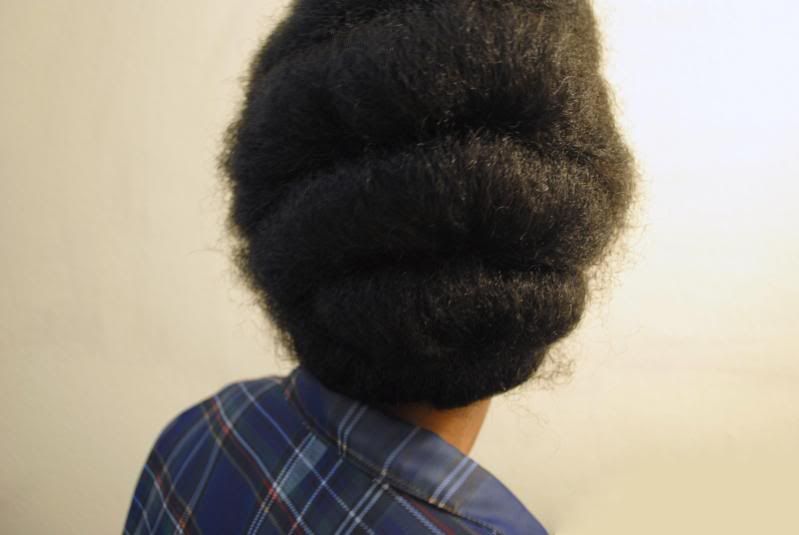 I had a natural hair photo shoot this Sunday with the fabulous Felicia Leatherwood of Lovingyourhairwithnaturalcare.com! This is the fold and tuck hair style she did for me! I feel very posh! It also reminds me a little bit of the fabulous RuPaul video "Back to My Roots!"
LoL when he says, "Nah-uh Honey, I am tender-headed!"
We should really give RuPaul more credit for this video! He covers all aspects of black hair and shows folks they can be proud of their textures and style. "You better work!"